Website Responsive Application
Website Responsive Application
Create or Re-Create the look of your Web App the Way you want it! We at Viion Technology Built Responsive Websites and web apps that renders and perform best on all devices.
The Reason why businesses need to opt for customize web app is because of the popularity of surfing and searching for the online solution directly from web on easily accessible devices like phones and tablets.
If you are Looking for a Web App that fits effectively on all devices and screens, then the best choice for you is Responsive Web app. One can get customize web app to create the custom designs, a responsive web app has a wide range of layouts that are flexible and when the user Switch from tablet to laptop the Web App automatically accommodate the resolution, as it has ability to automatically respond the suit preference of the user. Responsive Web App brings more customers and traffic to your Business.
What is Responsive Website?
Simply put, a responsive website is a website design that focuses on allowing a website to adapt to any screen size that it is viewed on. A responsive web design is called RWD which is a modern approach of web design, the website created through this advance approach works same on all devices. Through responsive web app one can easily meet the expectation of end-users. Responsive Website brings more traffic and revenue because of the popularity of surfing the net browser on mobile phone devices.  Responsive Web app effectively respond to the user's browsing device type, and it allows & respond to the user's preference automatically. The user will notice no difference whether they view the website on a desktop, phone, tablet, or any other device. Even if the devices change, the overall appearance on their screen remains constant.
Our Developers with their vast experience combine the power of HTML5 Development with the advance Mobile Device framework to build High quality mobile apps on iOS, android and windows. Our Tech-savy team builds innovative mobile apps on hybrid platform, for our valuable clients.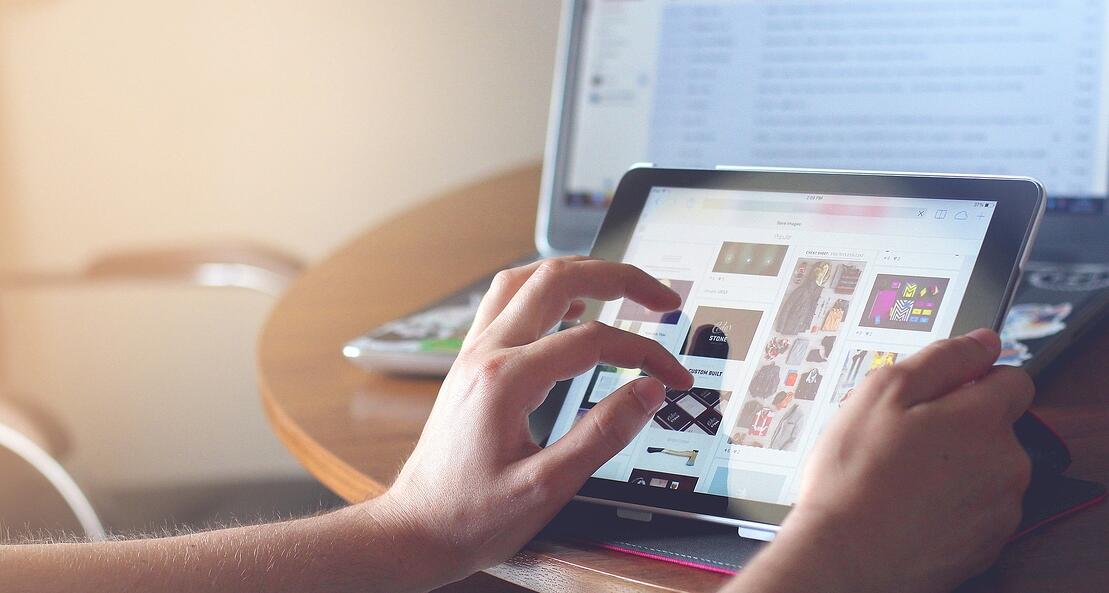 Brings more traffic
Many people prefer browsing via their mobile devices as compare to desktops browsers, and responsive web app gives the same view even on mobile devices this increases the engagement on your site.
Increase sales and conversion
Boost sales and conversion rates while maintaining a unified appearance and feel across devices. User conversion rates will benefit from consistent user experiences.
Highlight's your presence in search engine
Improve your search engine presence, also Google indicates that responsive websites that are mobile optimized appear prominently in localized search results. it is Google's preferred mobile arrangement and is considered industry best practice.
Cost Effective
Saving time and money on mobile development is possible, with responsive web app single codebase renders effectively across a variety of devices. This saves a lot of time that would otherwise be required to produce unique versions for various devices. Additionally, managing a website and its code is significantly simpler with a single codebase.
Offline experience
Improve the user's offline browsing experience with HTML5's cache element, which enables offline surfing.
Points to consider:
It takes time to load because you must first load all of the website's graphics and scripts, even if some of them are not necessary to show on a mobile device.
Only accessible on new Browsers, HTML is not yet supported by 100% of browsers which means it will not be accessible on old devices.
Why to choose Viion for Hybrid App Development services
We aim to provide our clients next-generation mobile apps, our expert team uses HTML5 Tool to build high-quality cross-platform native Mobile apps and web apps/customize web app. We use agile development methodology to build advance HTML5 to meet the needs of our client's business.
Faster
Available offline
Utilize Native Features
Requires Download
Maintenance
Platform specific
The Responsive web app ensure the optimal display on different devices. On different pages arrangement items varies based on the size of the display. The advantage is that the website just has single version Regardless of the target device, the administrator or website owner performs all of the changes in one spot. In brief, responsive design ensures that your website displays properly on all devices.
Reduces production costs
Make Cross-Platform Accessible
Reduces marketing time
Shareable content
Requires an Internet Connection
Limited Native Devices Supporting Features
Not fully optimized
takes time in loading