Product photography is important for a number of reasons. First, it can help to make products look more appealing to potential customers. Good product photography can make a big difference in terms of how successful a product is in the market. Secondly, product photography can be used to help create marketing materials, such as brochures and website images. We have worked with thousands of clients internationally, ranging from start-up businesses to Listed firms, and we specialize in taking photographs for your website and online store. Many of our clients are long-term connections that we've developed over the course of more than years. We have spent more than ten years refining our approach to make working with us simple.
Photography Tips for Beginners
It goes without saying that high-quality images increase sales. Given a large number of options, choosing a seller occasionally comes down to whose images are the best.
Have you ever been put off by poor images when making an online purchase? Your clients also agree. The scales may be tipped in your favor by excellent product photography.
High-quality photography is a sign of high-quality brands and helps in sustaining a reliable reputation. By using excellent photographs, you can help your buyers recall your brand and your products.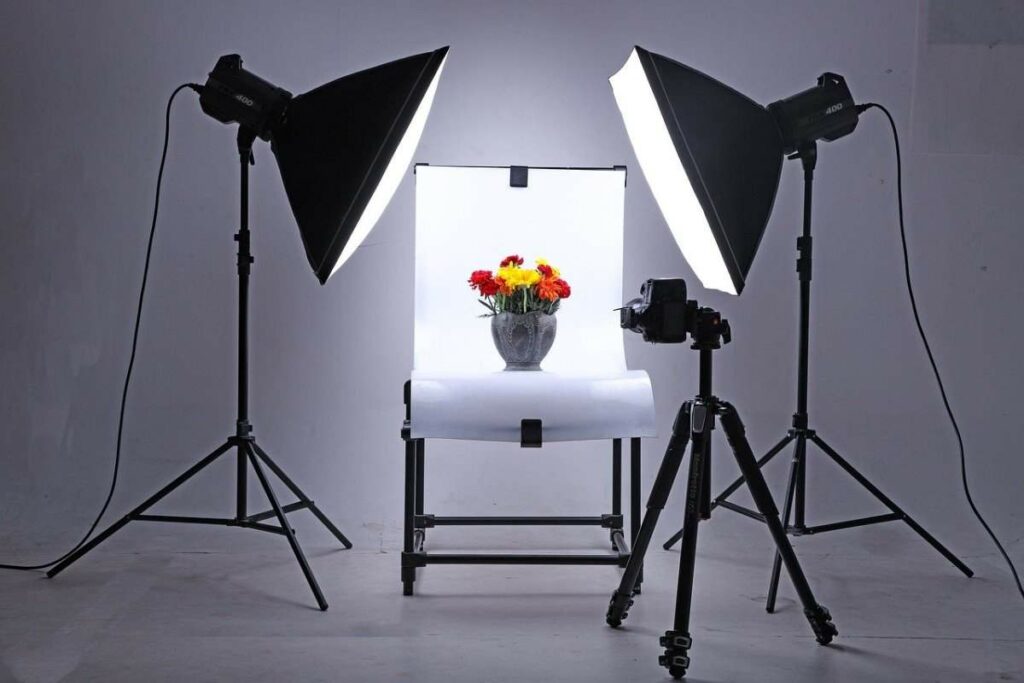 Creative Photography Services Can Help You Tell Your Brand's Story
The core of your brand's image is represented by your products. Your visitors rely on pictures to understand the nature of the offering as they are unable to physically see the products. People are known to only recall 10% of the information they hear three days later, compared to remembering 65% of knowledge when provided with a meaningful visual. Sales are boosted and your brand is elevated by a beautiful product shot.VIION products photography services provide high-resolution images, which are crucial for creating a good first impression. Even though anyone may take a photo that's appropriate for social media postings, our talented photographers are aware of the detailed brand photography rules such as composition, lighting, set designs, and more.
What kind of Businesses Needs Photography Services?
In today's Advance world running a business and building its presence online is very much important, to build a great image of the brand photography of high quality is the need of each and every business, there are multiple product photography niches:
Food Product Photography:
The purpose of food photography is to draw customers' attention to a certain meal or beverage and persuade them to purchase it; our food product images do just that for your clients.
Because makeup buyers value beauty, we deliver photographs that live up to their high standards and give eye-catching makeup product photography.
for clothing, An attractive image will reflect your brand in a professional manner, and clothes product photography services will provide you with high-quality images that best represent your business.
What Can You Expect from Services for Product Photography?
The best way to increase the visibility of your goods is through product photography. At VIION Technology, we photograph your goods in visually appealing ways.
Our skilled team of photographers only produces work of the highest caliber.
To preserve the caliber of each photo, our professionals use the proper tools and equipment.
Every stage of the photography process will be handled by us.
Prepare to utilize photographs as well as adjustments that are web and social media prepared.
We'll take care of the items you need to photograph without breaking the bank.
We at VIION Deals in following Categories for our clients, we have experience taking many kinds of expert images, including:
Services Included in our photography:
Basic types of photography:
For many sport shoemakers, 360-degree photos are standard. They connect with the picky and highly educated consumers of sports shoe items. In fact, they are practically the default option in this market. Since shoes are so common, it seems sensible that the technology used by different brands is quite similar. However, what distinguishes one brand from another is the design.
When to utilize it: If your online store sells sports shoes, use 360 degree photos. Use it if your hosting is reliable and you have enough memory to support large files without sacrificing loading speed. The use of 360-degree images is expected by customers and serves as a differentiator for premium goods including accessories, jewelry, bags, and belts.
Photographers use a variety of layouts, and one of them is hanging. To create the illusion of depth in an item, use this style of photography.
When to use it: Apply it to products with odd shapes that require additional depth and dimension, such as jewelry or accessories. For example, while styling clothing, gravity could be
used.
Mannequin photos are a common layout for product photography and are excellent for clothes photography. The mannequin's volume gives the customer a better notion of how a piece of apparel would seem on them.
When to utilize it: If the fabric is elastic, use it for all of your clothing lines whenever the fit is important. Use it for trendy accessories and basic collections.
SHOTS WITH A WHITE BACKGROUND:
The most fundamental kind of studio photography, but also the most well-known and successful, is the white backdrop shot. Shots of the goods on a white background are a common feature on the majority of product pages for particular brands or on Amazon. When to use it: If you own an online store, utilize it. If you trade on sites like Amazon, eBay, Etsy, etc., use it.
Social media product imagery, one of the newest and most inventive categories of photography, has a sizable social following. Instagram is the platform to look for the best examples, pick up new skills, and start trends. It's possible that the combinations, backgrounds, graphic design, models, and creatives in social media are impossible to combine as it is humanly feasible to envisage. However, the goal of this kind of picture is to go viral. To become viral, meaning to be loved, shared, and commented on, something must be adorable enough or absurd enough.