WHAT IS DVC Marketing Services?
DVCs is a diverse category that we at VIION offers, we Create advertisements that have a broad impact. To achieve maximum reach, they are timely delivered and attractively created. The service is a worthwhile alternative to select because it is also cheaply priced.
At VIION, we put the needs of our clients first, and our committed and experienced DVC Team is fully equipped to produce digital video commercials that may be seen by a range of millions of viewers. Our goal is to design an innovative visual digital video commercial for your company. We are a quality-driven DVC advertising agency with a team of qualified and creative individuals who will provide you with ideas for the best suitable digital commercials.
Advertisement Design After Story Board
After a strong storyboard script and presentation, the design process begins, in this step our team set up and decides the shooting timetable, location, and wardrobe recommendations (if needed). Later, the customer will also have to give output about the music clip that will be used, and what points or topics the customer wants to highlight about.
DVCS Boost Brands Visibility
Streaming video advertisements are an important factor of the brand built in this era. A brand is a promise made to a customer, and brand loyalty builds customer trust. DVC advertisements are the simplest and most practical ways to introduce new brands, and a strong promotional plan will keep those brands alive by increasing brand recognition and customer base. Being a top DVC marketer, our business offers a wide range of tools that have drawn our clients' attention. Even if we have the correct solutions, we consistently keep our clients' progress reports on track. Our main objective as one of the top digital marketing businesses is to give our customers the greatest marketing solutions at a reasonable cost.
The explainer videos that VIION creates are outstanding and easy to understand. Our selection includes both actual and animated videos, all at an affordable price. The videos are a great option because they are guaranteed to produce excellent outcomes. Our online videos are entertaining and well-produced. The videos are made in a way that keeps the visitors on the site and lowers the bounce rate to almost nothing. Visitors are unlikely to leave a website with such excellent videos.
Benefits of Digital Video Commercials
Current advertising trends are changing. A company's performance is significantly influenced by its advertising and campaigns. The total achievement of your company's long- and short-term business goals can be boosted by incorporating the newest trends in your promotional efforts and business plans. The benefits of DVC are Increased customer awareness and recognition, higher sales, greater profitability, improved competition, and many other financial and non-financial that come with better business operations. Advertising is effectively the communication to the appropriate audience that, by highlighting significant qualities and benefits, aids in improving the sale of goods or services. As a result, the most popular communication mediums are shifting from traditional media to digital media and online networks, much as other parts of the business are changing due to the modernization and globalization of business.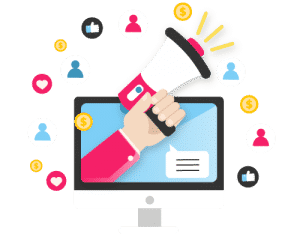 Why Focus on Digital Video Commercial Content Marketing
Videos are the content that generates the most engagement since it is more eye catchy, entertaining, and carefully selected. Social media is widely used today, and video reel content isthe most popular type of content on these platforms. Because the human attention span is currently very short, it is advised for video marketers that the key point of the film be given or made obvious in the first 15 seconds as it's important to grab the attention of viewers. In most cases, viewers respond to and interact with videos by sharing and leaving comments, which helps attract more viewers. Additionally, motion graphics used in videos can convey a lot of information in a short amount of time. While photographs can only have one shot at a time and language can only explain, a video can keep the audience interested.